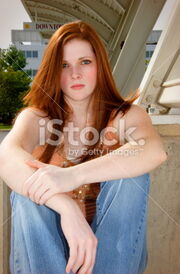 Biography

Edit
Melissa Alexandria Cena is the daughter of Carol and John Cena Sr. and she is the only girl out of the Cena children. In total she has five brothers:
John Cena Jr. (John Cena)
Dan Cena
Matt Cena 
Steve Cena
Sean Cena 
Melissa is the only girl in the Cena children who was born in West Newbury, Massachusetts and attended a private school since she was 5 years old. She attended University of Pittsburgh to major in Biology with a minor in Sports Medicine. When not wrestling, she resides in Monroeville, Allegheny County, Pennsylvania with her roomate, Ashlyn Edwards.
Melissa has had red hair since she was a baby until she decided to put permanent blonde highlights in her hair.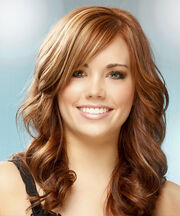 Wrestling Information
Edit
She is best friends with Lindsay McLee and they are in a stable called (The Real Divas.) Her entrance music is Good Girl by Carrie Underwood and she is 5'11 and weighs 145 lbs. She is good friends with whole WWE Roster, except Paul Heyman and Brock Lesnar.
Car Accident
Edit
Melissa had a really bad car accident when she was 19 in which a drunk driver slammed into the back of her car and the front of her car went into a tree and she hit the windshield of her car and broke her arm, wrist, and her whole face in which it required her to have facial reconstructive surgery.